Make this year your best ever!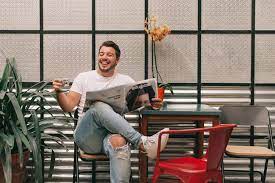 Remember when you were little, and people asked what you wanted to be when you grew up? We all had great answers - fireman, astronaut, world traveler, artist....
And then we were told that "that's too hard." "That's too expensive." "You'll never make a living at that."
And we learned to scale our dreams down, smaller and smaller, until some of them were even discarded altogether.
What if I told you that those dreams were never unreasonable? People who love you may have thought those dreams were out of reach, and wanted to protect you from being disappointed. But they were misguided.
Others may be bitter about the loss of their own dreams, and want to avoid the pain of seeing someone else get what they don't have. They are not your concern.
It IS possible to rekindle your dreams, and to bring more joy and freedom into your life. And yes, financial abundance as well.
I can help you get clear on what you really want out of life, make a realistic plan that will get you where you want to be, and support you through the process of getting there.
My clients have started new careers, found their purpose, improved their relationships, created more free time, and multiplied their income.
There are simple steps to doing all this, but most of us aren't taught what they are.
I've spent years learning and using these skills, proving that they work. I can help you take your life to the next level.
Just think: what have you always wanted to do, but thought you couldn't? What would you change right now if you could? What would your dream life look like?
Let's make it happen! Click on the link to learn more.